WTB - Pokemon Snap Station, and or, Nintendo 64 Kiosk
Posted: Wed Mar 07, 2018 12:49 pm
I've been after these items for several years now, but with them being listed either way too expensive, or way too far away, they've always been just out of reach.
I'm located near Toronto Ontario Canada, and I'm willing to travel up to, lets say 500km in any direction to pick one of these up.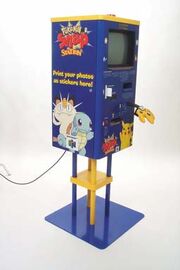 I've set myself some budgets on these items, but I am flexible.
I'd be looking to spend about:
Pokemon Snap Station: $750 CAD (Working, Condition Dependent)
Nintendo 64 Kiosk: $1,000 CAD (Working, Condition Dependent)
*Note, I have a large lot of TurboGrafx16 stuff I'd be willing to trade if applicable.
Again, I am flexible.
If anyone has one they'd be willing to part with, or at the very least has any leads on one, please let me know. Thanks!